Bibold Enterprise Secure Cloud (BESC)
BESC Business Intelligence:
Agilidad estratégica mediante Big Data & AI
The evolution of Business Intelligence
Today, the high digitalization of consumers and customers, the constant changes in business dynamics and management models increasingly require that companies have relevant information in real time for better decision-making, given that the proper exploitation of data becomes a powerful tool for accelerating competitive advantages.
However, the huge and growing volume of data available, together with its complexity, makes it necessary for companies to incorporate processing techniques that are different from traditional ones, but at the same time must be compatible with existing information analysis strategies. Therefore, Big Data and Artificial Intelligence should be considered as an evolution of the global strategy of corporate Business Intelligence.
A practical and agile approach to Big Data & AI
We propose a pragmatic approach to the world of Big Data and AI, with the objective that our clients can operate with Strategic Agility and start to monetize their internal or external business data in less than 4 weeks. It is a practical and agile approach that helps to substantially improve the level of competitiveness, minimizing risk, unpredictability and technological complexity.
Our Advanced Analytics Enterprise Platform is a secure cloud environment that allows you to connect People, Devices and Processes to data, of any kind, anywhere and at any time, combining, for example, exploited Big Data sources with AI, with corporate multimedia transactional mobile apps that enhance both managerial intelligence and the operational intelligence of company executives.
BESC Engines: Features beyond BI
"Take off with our 5 engines end-to-end fast enabling environment"
The platform has connectors to more than 100 data sources, including virtually all relational BBDD and other sources accessible through private or public APIs or URLs, as well as social web sources. We add native and bidirectional connectivity with the main Big Data sources in the market and is designed to incorporate and process data streaming from e.g. sensors and IoT sources in real time.
We operationalize all work with end-to-end data and develop custom ETL & ELT processes, using our agile DataOps methodology along with the built-in task and process orchestrator. We empower the mobilization of processes, people and devices, through our Smart Business Apps, which include transactional and multimedia capabilities.
We simplify and automate the work with governed data and the generation of a Unique Truth, deploying numerous functionalities and tools that include among others an integrated business rules management engine along with different calculation and cube dynamic algorithms.
The Artificial Intelligence (AI) engine provides Machine Learning and Deep Learning, which are completed with our AIOps resources.On the other hand, the advanced analytics engine allows you to move from data to knowledge, action and decision making, generating native web and mobile applications, dashboards and business reports, as well as collaborate, distribute/share, adding the self-service mode for Data Discovery and thus build graphics, dashboards and attractive visualizations that enhance the meaning of the data.
BESC Multiclient BI:

Federated Analysis and the Intelligent Enterprise
Implementing a powerful business intelligence platform does not mean giving up the tools your users prefer.

The BESC environment provides the foundation for users to get more of their favorite tools while accelerating development and improving trust.

BESC makes it easy for analysts and business teams to leverage reliable business data, mix with other sources and create content quickly, without giving up your favorite self-service tools.

Tableau, Power BI, and Qlik users can connect directly to BESC to improve their departmental applications through scalability, security, and data governance.

BESC adds and adds both worlds, it is the basis for the Intelligent Enterprise.
BESC Ecosystem: A complete and competitive Ecosystem
in SaaS

The BESC ecosystem is based on a modular, scalable and cognitive architecture supported by Telefónica Empresas technology. It is a proven and comprehensive data management architecture and quality of the same end-to-end, operating privately and reliably:
Meets the highest quality and safety standards

Allows native integration with legacy systems

High availability guarantee hosted in Spain
'

'Perceive Earlier, Decide Smarter, Execute Faster''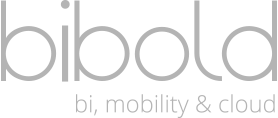 ©2021 All rights reserved
Bibold Solutions S.L.