The Big Data & AI Enabler
We are a Data-Driven company whose mission is to help companies make the most of their main asset: information.
Our Mission
Our mission is to help companies make their main asset profitable: Information. An information that we extract from the Data, we process and serve in Business Key, as a source of strategic agility, essential to compete and differentiate today. We do it thanks to the Cloud.
Digital Transformation
Currently, companies that are unable to adapt to new technologies and take advantage of Big Data and Artificial Intelligence will not be able to compete in the market.
Bibold technology makes it possible to connect, process, generate, discover and exploit your data of any kind, anywhere, anytime, and from any device.
And it does so in real time, including People, Devices, Processes and Sources of information, internal or external, known or unexplored. With our Cloud you will manage the value chain of the End-to-End Data: From advanced visualizations, dashboards, transactions in mobility or descriptive analytics in self-service mode, to more advanced topics such as dynamic OLAP, predictive and prescriptive analysis, Native BigData connections or applied Artificial Intelligence (AI).
In short, if you share our vision of the value of information to organizations, contact us and find out how to make your data more profitable, minimizing risks and technological complexity.
''Perceive Earlier, Decide Smarter, Execute Faster''
Thanks to the convenient payment method per user, without large investments, our services are accessible to all types of companies regardless of their size.
No matter startup, SME or multinational: from small departments until the consolidation of large volumes in multinationals.
Our platform makes it possible to accelerate
the use of information as a competitive advantage.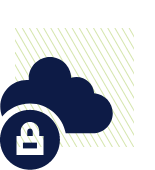 Bibold Enterprise
Secure Cloud (BESC)
Today, the high digitalisation of consumers and customers, the constant changes in business dynamics and management models increasingly require that companies have relevant information in real time for better decision making…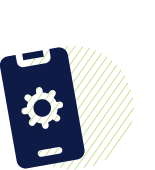 Bibold Smart
Business Apps (PoC)
Artificial intelligence integrated in BESC facilitates the creation of Smart Business Apps focused on streamlining processes, automating increasingly complex tasks, anticipating and deciding better, reducing risks, and increasing security, liberating workers from the most tedious processes, encouraging more creative and productive tasks.
Bibold Advantage
(BESC & DMaaS)
Bibold makes it possible to accelerate the use of information as a competitive advantage, thanks to data-based decision-making. We develop our vision on the value of information for organizations, making their data more profitable, minimizing risks and eliminating technological complexity.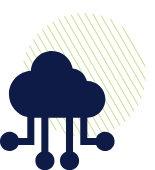 Bibold Data Management
as a Service (DMaaS)
Bibold offers its Clients a complete range of Professional Services focused on the continuous improvement of their Analytical Maturity. A Catalogue of Professional Services for the Data Value Chain.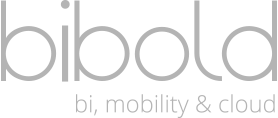 ©2023 All rigths reserved
Bibold Solutions S.L.