Bibold – A 360 Degree Partnership
Collaboration is key to success in the age of digital technologies. At Bibold, we work together with our Partners to enable them and connect with new customers and help gain competitive advantage with our suite of transformative telecom services. Bibold Global Partnerships & Alliances program is a 360 degree partner relationship and is aimed at building synergistic and sustainable relationships with our Partners to meet the unique needs of both our customers and Partners. Our team manages and nurtures these partnerships to explore and develop global business opportunities.
Bibold offers diverse and customized Partnership programs for businesses interested in leveraging our innovative technologies, world-class solutions and unparalleled telecom expertise. Experience the uniqueness of Bibold partnership to:
Go to Market Partners
Let's come together to create disruptive new solutions
Jointly market and present complementary and unique solutions.
Benefits:
Grow into new markets: Address new customers with a new world services through collaborations
Meet Customer Demands: Innovatively solve customer challenges with end to end solutions
Grow Revenue: Leverage our carrier relationships to boost your top line
Add Our Solutions To Your Portfolio:Build on our best-in-class offerings to strike a new conversations with your customers. Access to a full range of premium telecommunication transformation products and services.
Delivery Partnership
Drive our Customer Transformation with your regional strength
You help us transform our customers' networks across the world.
Benefits:
Be our talent pipeline: Find exciting new opportunities for your best and brightest candidates
Deliver transformation at scale:Manage and operate complex telecom infrastructure for our global customers
Leverage Knowledge: Leverage our global telecom experience to boost learning for your team
Enter New Markets: our global footprint to extend your services to countries where we operate. Leverage
Revenue Growth: Leverage our carrier relationships to boost your top line
Widen Service Portfolio: Get opportunities to enter into new service areas of your interest
IP Partnerships
Ideate & Incubate with us
Launch your technology Startup to the next level using our technology and customer.
Benefits:
Accelerate Revenue: Generate revenue for start-ups with home-grown technologies
Amplify: Get your individual creations appreciated and notices by larger audience
Patent Generate and secure your IP
Grow Drive ever-increasing valuations for your startup by building on our technology platforms
Diversify Strengthen your company's portfolio by expanding to new segments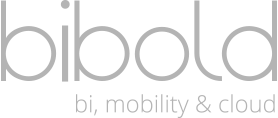 ©2021 All rights reserved
Bibold Solutions S.L.